CHUNDI Specialty Chemicals in Oil Field
Product Detail
Product Tags
Coating Agent For Drilling Fluid
Polyacrylamide is used as an additive for drilling fluids and can be used as the drilling mud performance modifier in the drilling process. The role of polyacrylamide is to improve the rheology of the drilling fluid, carry rock debris, lubricate the drill bit, and increase the rate of the penetration. In addition, it can greatly reduce sticking accidents, reduce equipment wear, prevent well blowouts and borehole collapse, and avoid formation damage during drilling.
Specification:
| | | | | | | |
| --- | --- | --- | --- | --- | --- | --- |
| State | Appearance | Solid Content(%) | Molecular Weight(million) | Insoluble | Dissolving Time(min) | Hydrolysis |
| Solid | White Granule | ≥89 | 3-25 | ≤0.2% | ≤60 | ≤40% |
| Emulsion | Viscous Fluid | ≥30 | 6-30 | ≤0.2% | ≤10 | ≤40% |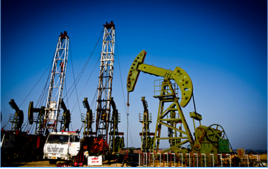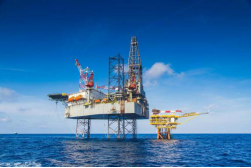 The polymer micro spheres refer to polymer particles having a spherical shape with particle diameter ranging from several tens of nanometers to several hundreds of micrometers.
Polymer micro sphere is a new type of water blocking and displacement material. The material mainly comprises of water absorbing resin and active polymer sol. The water absorbing resin has the characters of large expansion ratio, good toughness and effective retardation expansion performance; it can be moved to the deep part of the formation together with the injection water, strongly seal of the large cavity passage of the formation to makes the water output dramatically reduced or even close to zero.

Polymer Oil-displacing Agent
Polymer Flooding is achieved by adding a certain amount of high molelcule weight of polyacrylamide to the injected water to increase the viscosity of the injected water, improve the oil-water current ratio, adjust the water injection profile, expand the swept volume. Since the viscoelasticity of the polymer molecule has a stretching and carrying effect on the oil film oil droplets, the oil displacement efficiency is improved and the oil recovery efficiency is imporoved.
Specification:
Appearance

Solid Content(%)

Molecular Weight (Million)

Filtration Ratio

Intrinsic Viscosity

Apparent Viscosity (Mpa.s)

Temperature

Mineralization

Hydroysis

White Granule

≥80

8-36

≤1.5

2000-2500ml/g

10-18

60-92℃

5000-50000

20-30

%

Emulsion

≥30

18-36

-

2000-2500ml/g

10-18

60-92℃

5000-50000

20-30

%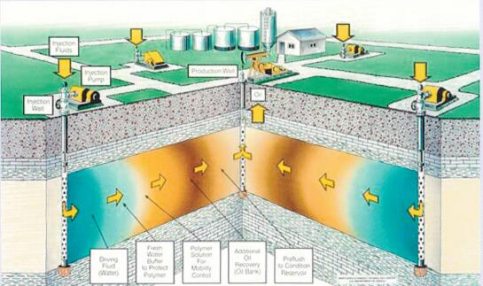 Acidifying is one of the main measures to increase oil and gas output, using the principle of acid has corrosion and dissolution to rock cement, formation pore and fracture. Acidification can restore or improve the permeability of the formation pore and fracture. The addition of acid thicker can improve the viscosity of acid, reduces the activity of acid diffusion velocity , increases acid operating distance, slows down the acid rock reaction time, increases the width of the cracks, improves the acidifying effect, and achieves the goal of improvement of the formation permeability.
Acid thickener produces by us is homo polymerization type cat ionic polymer, white amorphous powder. It has high polymerization conversion rate, high molecular weight. And, it has properties of dissolves fast, high temperature-resistant, shear-resistant, and anti-degradability.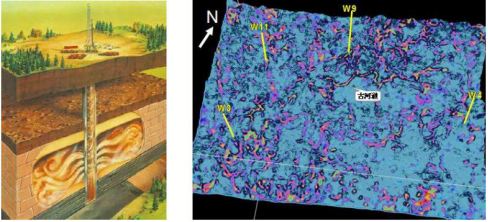 In the process of oil field production, the water in the reservoir "breakthrough" and "channeling" phenomenon reduces the effect of oilfield development, the need for timely water shutoff. The plugging essence is to plug the high permeability layer and the high yield water layer, adjusting the flow profile, reduce water production, and enhance the recovery ratio. As plugging agent, polyacrylamide has different impacts on filtration abilities of oil and water, less on oil and more on water. In application it can be used without cross-linking or cross-linked to gel in combination with aluminum, chronic salts or zirconium salts, etc. Or added some resins to become interpenetrating polymer networks (IPN) with higher temperature resistance, IPN plugging agent cross-linked by W/O style PAM latex and modified amino resin has already been widely applied in oil field plugging and gotten obvious effects. PAM can be used in adjusting injection profile and blocking big holes, too and shows promising effects in practice.
Specification:
| | | | | | | |
| --- | --- | --- | --- | --- | --- | --- |
| Appearance | Solid Content (%) | Molecular Weight (million) | Filtration Ratio | Temperature | Mineralization Ratio | Hydrolysis |
| White granule | ≥88 | 6-36 | ≤1.5 | 60-92℃ | 5000-50000 | ≤25% |
Fracturing Fluid Friction Reducer
Drag Reducer according to the form can be divided into solid particles and the emulsion, which can reduce friction, and more than 70% of the pumping pressure. Emulsion type of drag reduction agent are completely hydrolyzed in water, which improve chaotic fluid way, thus reducing the pumping pressure, to achieve the objective of the given velocity.
For water-based fluid, effectively drag reduction can enhance the guar gum fracturing system viscosity, and increase shale gas fracturing adaptability. Solid drag reduction agent is fine grain shape, if dissolve in high concentration, it can be used as carriev fluid.
Product Advantages:
1.Simple and quick drag reduction effect, reduces the pumping pressure required.
2.It can be mixed in advance for continuous use, and convenient for field operation.
3.Increase guar gum and guar gum viscosity of gelatin, thus reducing the guar gum and hydroxypropyl guar gum concentration and dosage.
Specification:
| | | | | |
| --- | --- | --- | --- | --- |
| Product | Molecular Weight(million) | Specification | Appearance | The Main Application |
| Drag reducer | 16-19 | Anionic | Emulsion | Oil and Gas Field |
| Drag reducer | 5-10 | Cationic | Emulsion | Oil and Gas Field |
| Drag reducer | 2-18 | Anionic | Fine Particle | Oil and Gas Field |
Efficient Cleaning Fracturing System
Efficient cleaning of fracturing fluid is a new type of high viscosity synthetic polymer, with high viscosity, strong sand carrying capacity. This kind of fracturing fluid is very stable after preparation and can be used for various fracturing, conventional fracturing, volumetric fracturing and so on. This product has good application prospect on conventional oil and gas reservoir and shale gas reservoir. And it is suitable for scaled application of oil fields. Its adjustable viscosity, strong sand carrying capacity, low friction and slippery make it high efficient on practice operation, which breakthrough the limitations of conventional slickwater in foreign countries and help save much water and process cost.
Technical Advantage:
1.Field preparation: stirring the product and water in a container at a certain proportion at site. No need to prepare in advance. Saving preparation time and cost.
2.Strong sand carrying capacity, high liquid efficiency, good controllability, strong width generation capacity. Sand proportion can be adjusted according to the site condition, range from 35-199%
3.Low friction can help reducing the loss of pressure, ensure the formation is pressed smoothly and enlarge displacement. With the data at 5-45%, the average 1/3, 2000-3000s-1, 1% high efficient and clean fracturing fluid's friction resistance is 60% of the water after the field test.
4.No residue, No harm to the formation, dissolved completely in water, can be diluted by water at any proportion.
Appearance of efficient cleaning of fracturing fluid and its sand carrying Pictures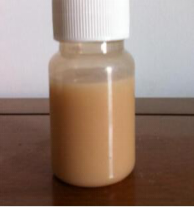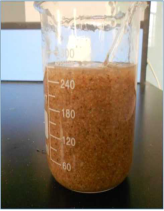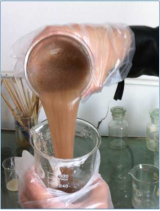 Flocculant For Oily Sewage Treatment
Oil-bearing sewage produced by oil field exploitation is increasing gradually which has affected normal exploitation and natural environment. Two kinds of organic high-performance cationic polymer solid and emulsion products, which contain a variety of active groups, have the functions of turbidity removal, decolorization, adsorption and adhesion. They have good water solubility, low dosage, stable performance and fast flocculation rate. It can be used with other inorganic flocculants to prepare highly effective composite or composite flocculants, which can complement each other and increase efficiency. The purification effect is obviously superior to other ionic polymers and inorganic salts. It has a significant treatment effect on oily wastewater in oilfields
Application:
(1) oilfield oily sewage. It mainly comes from injected water and associated water in oil and gas production.
(2) oily wastewater from refinery. A large number of oily wastewater discharged in the refining process.
(3) prepare high-efficiency compound or compound flocculant.With other inorganic flocculants, the charge neutralization ability and bridging effect of flocculants can be further enhanced, and the treatment effect is more ideal.
1.Powder: PE bag; Kraft bags, 25kg/bag, 1000kg/pallet, 40bags/pallet, or according to the user's requirement.
2.Emulsion: Plastic barrel and with each barrel containing 1000L or 25L, or in accordance with customers' demand.




1.Cooperated with domestic big enterprise who has professional R&D and manufacturing experience for 20 years to develop PAM meeting every demand from different industries.
2.Full-automatic advanced production lines, make sure products are in stable quality.
3.300,000 tons total annual capacity , guarantee timely delivery.
4.More competitive price with superior quality.
5.Professional after-sales service, solve problems instantly.
6.Customized product developing service available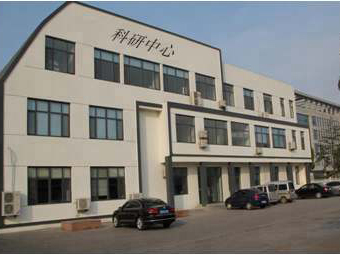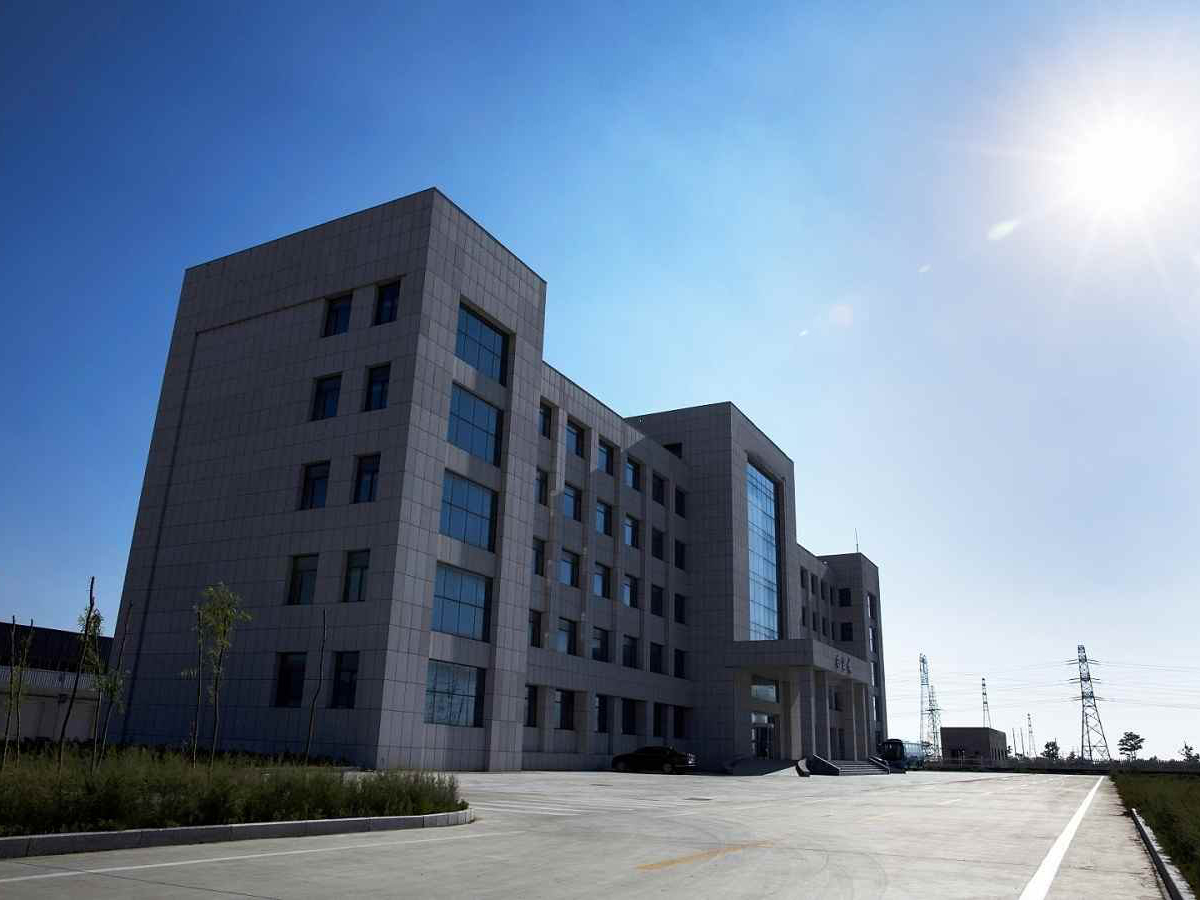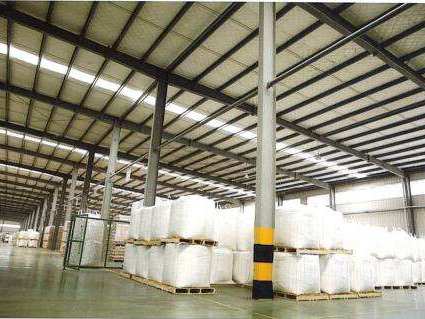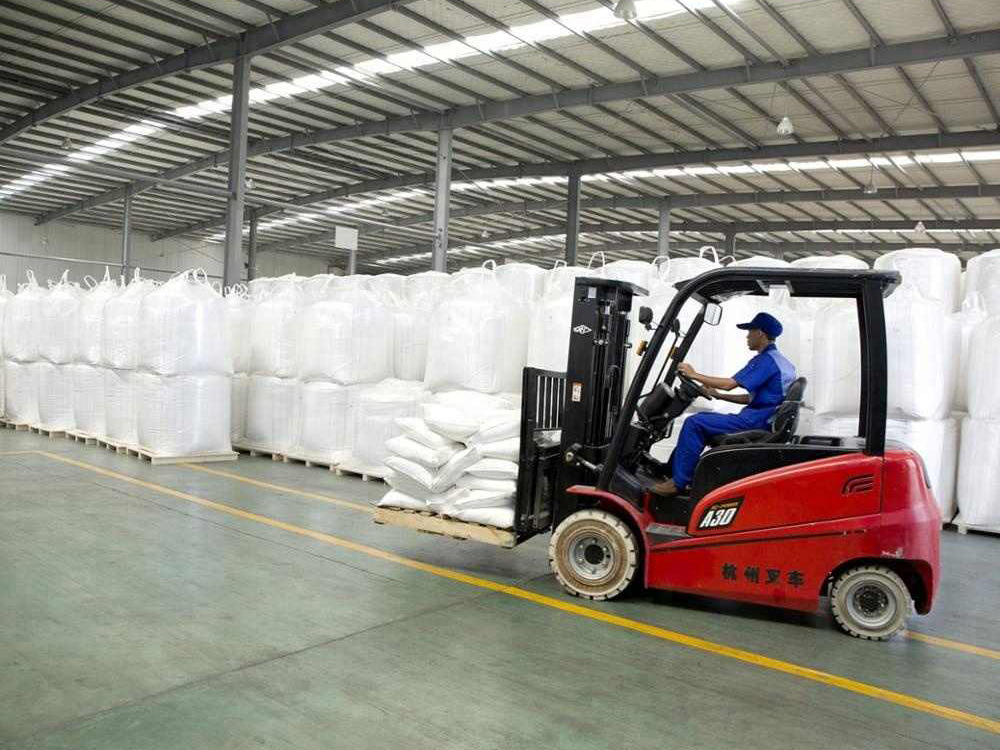 Q:Do you provide samples? is it free?
A:Yes, we could offer the sample for free charge but delivery freight will be borne by buyer.
Q: What's your payment terms?
A: T/T in advance are highly recommended, 30% deposit before producing, 70% balance against B/L copy in 7 days.
Q:What is the delivery time?
A:It depends on order quantities. 7-15 days after receiving advance payment.
Q:What's your MOQ?
A:Usually Our MOQ is 1MT .
Q: Which information in the inquiry you should send us?
A:Chemical name/ content/spec./exact quantity/ usage or field/destination port/other special requirements.
---
---